Affiliate Resources for the 123 Dog Training Affiliate Program
Updates | Text links | Emails | Banners | Viral PDF
Use these copy and paste resources to earn commissions through the Free Dog Clicker affiliate program. Please make sure that your promotions are in line with our Affiliate Agreement and if you haven't signed up as affiliate yet go register for an affiliate account now.
123 dog training  News and Updates
Your Affiliate Links
Link #1: Home page
Link to: http://affiliateid.yep26.hop.clickbank.net
Copy and Paste Code:

Emails
Use these emails to contact your audience and send visitors through your Free Dog Clicker affiliate links. You'll get the best results if you add these emails to your autoresponder sequence. If you don't have an autoresponder sequence then you can sign up for an account with Aweber.
Email 1

Email 2

Email 3

This is it……… I'm done talking to you about this: Your about to miss out…. Get my dog training method for a measly $7 Click Here <<<<add your link here Here's what you will learn inside:-
How to train your dog to do just about behavior. Without yelling, screaming or hitting.
How to get your dog to stop barking. It's not what you think definitely no shock collar.
How to teach your dog to stop jumping up on others. Without it taking months, weeks or years.
Teach your dog to respect you as the leader of the pack. Without having to fight tooth and nail for supremacy. This will make training your dog brain dead simple.
Teach your dog things like fetching the paper or that can of beer( not endorsed or recommended) but…. it's super easy with the shaping method you will learn.
For the last few days I've been encouraging you to get in while you can, but now time is up. After today, you won't hear me talking about it any longer. So this is your last chance. Get in now, or
risk missing out completely:
Get it here now Click Here <<<<<add your link here All the best, Jay P.S. Remember, not only will it get you a dog that walks well on the leash without pulling your arm off, but it will also give you the momentum you de [aff_emailbody] http://affiliateid.yep26.hop.clickbank.net Sincerely, Your Name Here
Banners
Use these banners on your website to send your visitors through your 123 dog training affiliate links. You'll get the best results if you put these banners near the top right of your website so they will be visible even if your visitors don't scroll down the page.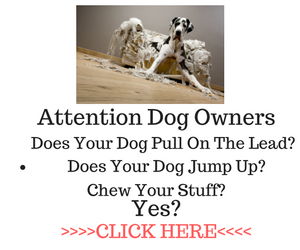 Copy and Paste Code:

Banner 2



Copy and Paste Code:

Banner 3


Copy and Paste Code:

More Banners
Pricing and Commission
Here's what you could make based on the commission structure after the customer has intially purchased a $7 trial the total price value is $74. No sales are guaranteed.
1 sale @ 60% X $74 = $44.4
2 sales @ 60% X $74 = $88.8
5 sales @ 60% X $74 = $222
10 sales @ 60% X $74 = $444
Thank You
Thank you for promoting us through the 123 dog training affiliate program,
freedogclicker@gmail.com
Built with the free Affiliate Resources Page WordPress Plugin